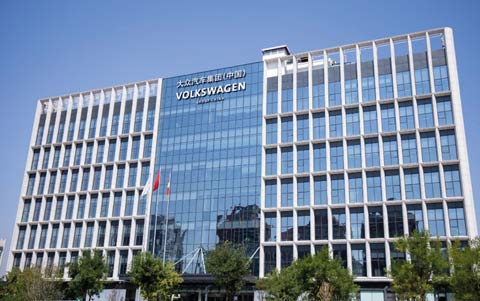 Volkswagen Group China

The Volkswagen Group is one of the world's leading car manufacturers and the biggest car producer in Europe. Twelve brands from seven European countries make up the brand: Volkswagen, Audi, SEAT, ŠKODA, Bentley, Bugatti, Lamborghini, Porsche, Ducati, Volkswagen Commercial Vehicles, Scania and MAN.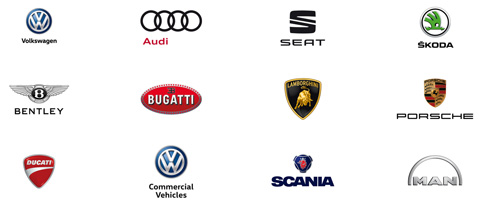 Each brand has its own independent character and operates independently on the market. The product range extends from motorcycles and fuel-saving compact cars to luxury class vehicles. In the commercial vehicle sector, the range starts with pick-up trucks and extends to buses and heavy trucks. The Group's aim is to offer attractive, safe and environmentally friendly products which are competitive in an increasingly tough market and set world standards in their respective classes.
Volkswagen Group is one of the earliest and most successful international partners of China's automobile industry. The Group has grown together with China's auto industry, overcoming many challenges and achieving significant growths, during the 30 years' partnership with China.
As early as 1978, Volkswagen Group started contacts with China. The first Santana was produced in Shanghai in April 1983. In October 1984, SAIC Volkswagen Corporation Ltd, the first joint venture of Volkswagen Group in China, laid foundation in Shanghai. In February 1991, FAW-Volkswagen Corporation Ltd was established in Changchun, creating Volkswagen Group's second joint venture in China.
With its future program "TOGETHER-Strategy 2025" the Group is laying the foundations for becoming a global leader of sustainable mobility. Volkswagen Group China aims to be the excellent employer in China. To achieve the goal of becoming a global leader of sustainable mobility, we need the best people to join us, highly qualified, passionate and above all, motivated.

Volkswagen Group China
Building 1, 12 Qisheng Mid Street, Chaoyang Dist.
100027 Beijing, P.R.C.