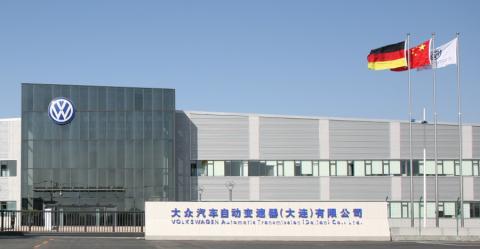 Volkswagen Automatic Transmission (Dalian) Co., Ltd. (VWATD) is a wholly owned subsidiary of the Volkswagen Group in China.

Our products are geared at various popular domestic car models of the Volkswagen, Audi and Škoda brands. The main product is the 7-speed dual clutch transmission DSG DQ200 which combines the advantages of manual and automatic shifting, creating a highly efficient bundle of economy, performance, smooth handling and driving pleasure. VWATD further produces the AVS cam shaft, a driving component of the newest generation EA888 engine that fuses maximum driving comfort with optimized fuel consumption.

Since the groundbreaking ceremony at the end of 2007, the plant has grown very strong. On 25th November 2019, our staff proudly celebrated the 7 millionth transmissions. Our collective expertise contributed to the construction and development of our sister plant in Tianjin (VWATJ). In line with the comprehensive global Volkswagen sustainability program "Zero Impact Factory", VWATD is built upon, operated and managed by the highest ecological standards.
Volkswagen Automatic Transmission (Dalian) Co., Ltd.
No. 125, Huanghai Middle Road
Dalian Economic Technological Development Area
Dalian 116600
P.R. China

Volkswagen Automatic Transmission Dalian
No. 125 Huanghai Middle Road, Dalian Development A
116600 Dalian, China