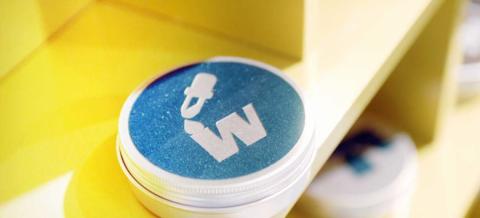 Karl Wörwag
Lack- und Farbenfabrik GmbH & Co. KG
For almost 100 years,Wörwag has developed and produced high-quality coatings for a wide variety of industrial applications.

We set new standards
Wörwag's made-to-measure coating solutions have a proven track record in production processes around the world, around the clock. Again and again, our products set new benchmarks for the industry. Our state-of-the-art production facilities, innovative and eco-friendly manufacturing methods, high-grade materials and in-process monitoring all help to ensure that our products are always premium quality. That means excellent coating results every time.

Serving customers - by tradition
We are a family-owned and operated company with a long tradition of excellent customer service: we are always flexible and customer-focused. Plus we offer a wide range of services relating to coatings and paints.

Our corporate policy
We have been a family-run manufacturer of surface finishings – and a reliable partner for our customers. Our cutting-edge coatings have continually raised the bar in terms of technology, cost-efficiency and aesthetics.
For almost 100 years, Wörwag has developed and produced high-quality coatings (Liquid coatings, powder coatings, painted films) for a wide variety of industrial applications. A small family-run business has turned into an internationally successful company.
Our Headquarters is located in Stuttgart-Zuffenhausen, but we also have subsidiaries in China, Germany (Renningen), Mexico, Poland, Spain, Switzerland, South Africa and the USA. There are already about 1000 employees working for Wörwag and the number is growing.
We reach over 200 million euros of sales revenue. Our customer industries are Vehicle exteriors and interiors, car bodies and commercial vehicles, automotive components, construction and agricultural machinery, home appliances, furniture, plant engineering, building equipment.
Georg Saint-Denis (Chairman), Dr. Achim Gast and Hannes Wörwag are the managing directors.
The Wörwag production facility in China is located in Langfang.
Langfang is located about 70 kilometers south of Beijing. More than four and a half million people live here and the number is rising. A thousand companies have moved to Langfang. With Wörwag, there are 200 companies from Germany. It is a strategic location. Many automotive manufacturers and suppliers of major brands have settled around Beijing.
There are approximately 100 employees and a capacity of 6000 metric tons per year. Wörwag produces around 100 different coatings in Langfang.
These are some examples for the product range: Solvents and hydro-primer, solvent-based paints, hydro-based paints and topcoats, hydro-soft lacquer and hydro KU coatings, zinc-rich primer, industrial primer and topcoats
We count all major European car manufacturers to our customers.
At the end of 2018/ beginning of 2019 there will be a second production facility in China - Shenyang.
Wörwag regularly searches for qualified employees that have finished a traineeship or get their University degree or for those already working and are looking for a new challenge. Even career changers are welcome. Wörwag offers people the chance to develop personally, or make the next steps in their career, an interesting job and responsibility in an occupational environment that is constantly developing.
Wörwag has flat hierarchies, transparent structures and short decision-making processes. Wörwag offers attractive career chances both at the Headquarters in Germany and abroad (for example China) as well as a wide range of jobs. Space for creativity and being proactive are further pillars of our company culture.
Liquid Coatings
Whether it's metal or plastic – our liquid paints feel quite at home on both surfaces. Wörwag's product portfolio of water-soluble and solvent-based paint systems comprises primers, base coats, clear coats, top coats, soft-finish paints, decorative paints and special products such as SMC coatings and UV paint.
Powder Coatings
Powder coatings – if required also used in conjunction with liquid paints – fulfil the highest specification requirements in terms of chemical stability, weather resistance and extremely effective protection against corrosion. Powder paints can be used without solvents. The processing brings savings in time and energy.
Paint film
It's time to start sticking. Wörwag can manufacture 550,000 m² of painted film annually which would cover about 70 football pitches. Extremely environmentally-friendly and it is very colorful if required. Painted films are an excellent alternative to conventional coating processes. Painting with films can save up to 70 per cent of the energy required for spraying.

WÖRWAG
Strohgäustraße 28

70435 Stuttgart



Job offers
by this company