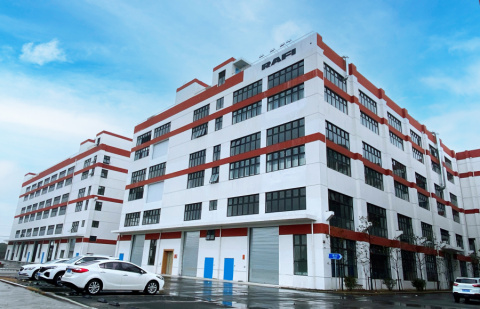 RAFI since over 100 years, as an innovative creator of communication of humans and machines (HMI), RAFI is characterised worldwide by its high quality product and independent, healthy growth. From electromechanical components to customized operating / - control panels, we always focus on customers' requirements and provide our customers the best solutions.

RAFI Electronics (Shanghai) Co., Ltd. as a member of the RAFI group, was established in 2008 in Shanghai. We follow the group vision, focus on market and customer needs, and provide development, sampling and manufacturing services for you.

RAFI products are well-known for high quality, are widely used in aerospace, machanical engineering, automotion industry, construction machinery, automotive industry, railway industry, healthcare electronics, etc.

Strategic Business Unit

Touchscreens, operating, communication and control systems
EMS (Electronic Manufacturing Services)
Electromechanical component (pushbuttons, control components, signal lamps, PCB keyswitches)
1900
Foundation of RAFI as "Institute for Electrical, Optical & Mechanical Engineering" by Ernst Bucher and Raimund Finsterhölzl (=Ra Fi)
1970
Development and production of the first RAFI keyboard
1983
Development and production of flat data entry systems
2008
Establishment of RAFI Electronics Co. Ltd., Shanghai, CHINA
2012
Establishment of touchscreen sensor production for capacitive control systems

2020
The new owner is the asset management company Oaktree
2022
RAFI Group has more than 2,000 employees
RAFI Electronics (Shanghai) Co., Ltd.
Components, control systems, electronics
Office:
Unit 306-307, Building B, No.2679, Hechuan Road, Venture International Park, Shanghai 201103, P.R. China
Plant:
No.4 and No.8 Plant, No.1855, Tianchen Road, Shanghai 201712, P.R. China
https://www.rafi.de/cn/
E-mail: info.china@rafi-group.com
Tel: +86 21 6477 2528
Systems HMI (= Human Machine Interface)
Unique functionality, tailor-made control concepts, and solution-oriented innovations. GLASSCAPE or FLEXSCAPE touchscreen systems, JOYSCAPE data entry systems with RAFI joystick systems.
RAFI HMI systems come installed in housings and front panels or with integrated displays, bus interfaces, and screens. We also fully integrate electronics and controls based on various computer platforms.
https://www.rafi-group.com/en/hmi-systems/

EMS (= Electronic Manufacturing Services)
RAFI supports their customers all the way from the original idea to production maturity. The range includes development, design, and test strategy, plus material and supply chain management.
We operate more than 15 fully automatic assembly lines with nitrogen reflow and vapor phase technology for SMD high-speed and fine assembly. With ten wave soldering systems and two automatic lines, we also deliver RAFI quality for the assembly of THT components.
https://www.rafi-group.com/en/electronics-ems/
Components
LUMOTAST and RAMO pushbuttons, RAFIX control units, emergency stop and signalling units, MICON & RACON key switches and TILTED DIAMOND signal lamps.
https://www.rafi-group.com/en/control-and-signaling-components/


Digital solution KIS.ME: https://www.rafi-group.com/en/hmi-systems/digital-solutions/

RAFI GmbH & Co. KG
Ravensburger Str. 128-134
88276 Berg