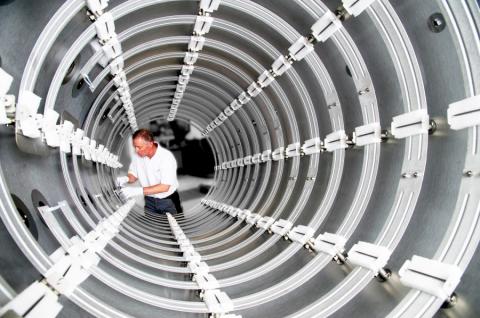 Plansee High Performance Materials, headquartered in Reutte, Austria, was founded in 1921. We are an expert in the field of molybdenum, tungsten, tantalum, niobium and chromium components. Alloys and composite materials from Plansee come into their own in electronics, coating technology or high-temperature furnaces - wherever traditional materials are stretched beyond their limits.
Plansee is part of the international Plansee Group with almost 14.000 employees worldwide. The Plansee Group operates from 50 production sites worldwide and has sales companies and sales partners all over the world.
Plansee is large enough to offer a wide variety of career openings and small enough for every employee to have an effective role to play. A private enterprise that takes its responsibilities seriously: For its employees, for the long-term well-being of the company, and as a reliable business partner for its customers.

Plansee High Performance Materials
Metallwerk-Plansee-Straße 71
6600 Reutte - Austria

Job offers
by this company