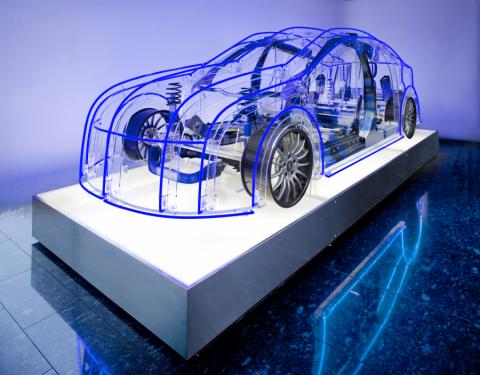 Mubea started to set up plants in China since 2004 and headquartered in Taicang City, Jiangsu Province. Till now there are about 1200 employees, total 5 plants in Taicang, Shenyang and Kunshan. The mold and equipment manufacturing center of Mubea Asia-Pacific region also locates in Taicang. In future there will be a plant in Chongqing. Our products include Spring Band Clamp, Belt Tensioner Systems, Suspension Coil Springs, Valve Springs, Disc Springs, Stabilizer Bar and Links etc. Main customers include Mercedes, BMW, Volkswagen, GM, Ford, Fiat, Toyota, Honda, Nissan companies in China, as well as Geely, Changan, SAIC, FAW, BYD and other domestic automobile enterprises. As a high-tech enterprise, Mubea China will serve customers with high quality product and services in the spirit of Driven by the Best.
More than 1200 employees and include more than 20 Expats in China.
Mubea China pays much attention to cultivation and development of Technical and R&D talents.
Cooperates with some key universities like Tongji University and Northeast University in China.
We have a complete Apprenticeship System and select right students from vocational school like AHK and DAWT for our production line.
Taicang, Shenyang, Shanghai, Kunshan, Chongiqng.
Mubea China look forward to your participation and believe that your talents will bring us new motivation to meet the needs of fast business development in China and we will also provide you a international career stage where you can achieve both individual development and career development.
What can you obtain at Mubea?
- Overseas training opportunity
- Have competition salary and benefits
- Career development Map
- Work-Life-Balance
What contribution can you do at Mubea?
The purpose of Mubea is lightweight of product structure for energy saving and emission reduction. We look forward to your participation at Mubea and your contribution to our purpose.
Valve spring, Coil Spring, Transmission Disc Spring and Hose Clamps rank first around the world, Stabilizer Bar ranks second of the world and Belt Tensioner ranks second of Europe.

Mubea Automotive Components (Taicang) Co., Ltd.
5# Changzhou Road
215 400 Taicang, Jiangsu, P.R. China

Job offers
by this company