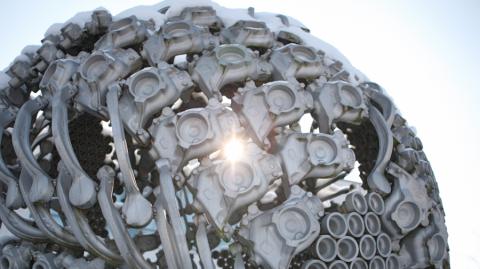 The Hirschvogel Automotive Group, headquartered in Denklingen, is among the world's largest automotive suppliers in the area of steel and aluminum forging and machining. Our customers include all renowned automotive manufacturers and suppliers worldwide.

Besides Denklingen, the company also has subsidiaries in Marksuhl, Schongau, China (Pinghu), the US (Columbus/Ohio), Poland (Gliwice) and India (Ranjangaon). In addition, we have a joint venture in Brazil in order to meet the requirements of our customers on the South American market. The consolidated sales of the Group were approx. 869 million euros in 2014; the number of employees was more than 5,000. Figures which speak for themselves - and for us.

In 2006, Hirschvogel Automotive Components was founded in Pinghu (near Shanghai). Here, hot, warm and cold forged parts are produced and machined for our customers in China.

Our vision is to continually improve and to provide competent answers to new questions which always arise with growing demands. And thus we put our heart and soul into each and every one of our products.

Hirschvogel Automotive Components (Pinghu)
No. 2558, Xinqun Road Pinghu Economic Development
314200 Zhejiang, China

Job offers
by this company