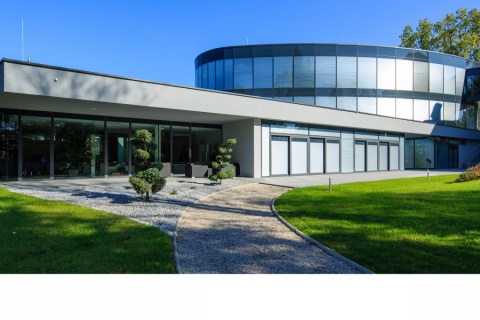 The Greiner Group is one of the leading companies in the plastic and foam industry. Diversification, innovation and globalization characterize the success of the Group. Greiner is active in the packaging, furniture and automotive industries, in the medical technology and life science sectors, as well as in profile extrusion.
Greiner was founded in 1868 in Germany and 1899 in Austria, and since then has been entirely in family ownership. The diversification of products and markets is one of the group's assets in plastic processing in Austria and provides the basis for continuous growth.
Under the roof of Greiner Holding AG (GHO) Greiner Group is composed of four operating divisions (Greiner Packaging International, Greiner Bio-One International, Greiner Foam International, Greiner Extrusion Group). Together, the divisions operate more than 130 locations (production and sales sites) around the world.
In 2018 Greiner Group celebrates its 150th anniversary. What started 1868 in Nürtingen, Germany, with the foundation of a general store by Carl Albert and his wife Emilie, today is a globally successful family company with more than 10,000 employees in 34 countries.
Greiner Bio-One Suns Co., Ltd.
Room E, Pingzi Business Center
F21 Junling Plaza, No. 500 Chengdu North Road Huangpu District
200003 Shanghai
Greiner Bio-One Suns Co., Ltd.
A35 F10 Block B, Zhonghua International Center
No.33 Zhongshan Third Road, Yuexiu District
510055 Guangzhou
Greiner Bio-One Suns Co., Ltd.
No. 6, Guang'anmen Nei Street
Xicheng District
100053 Beijing
www.gbo-suns.com
Greiner Enterprise Management Consulting (Beijing) Co. Ltd.
Unit 0726, Landmark Tower 2
8 North Dongsanhuan Road, Chaoyang District
100004 Beijing
Greiner Extrusion Technology (Shanghai) Co., Ltd
Extrusion technique / sales, production, tool setting
4365 Yindu Road
Xinzhuang Industry Park
201108 Shanghai
www.greiner-extrusion-group.com
Greiner aerospace (Shanghai) Co., Ltd.
Building 13/C2, No.260
Liancao Rd, Minhang District
201108 Shanghai
www.greiner-aerospace.com
Even if they would not be recognized as such at a glance, products from Greiner are indispensable for our daily life – whether it is the yogurt pot at breakfast, the rear shelf in the car on the way to work or the foam mattresses that we sleep on.
To a large extent, Greiner Holding AG is divided into areas of competence:
Greiner Packaging International produces plastic packaging for the food and non-food sectors.
Greiner Bio-One International is one of the world's leading companies in the fields of preanalytics, life sciences and diagnostics.
Greiner Foam International produces foams for many wide-ranging applications and visible parts for the interior and trunk as well as acoustic components especially for premium vehicle manufacturers.
The Greiner Extrusion Group is the worldwide leading supplier of extrusion lines, tooling and complete systems for profile extrusion.

Greiner Group
Greinerstraße 70
4550 Kremsmünster, Österreich

Job offers
by this company