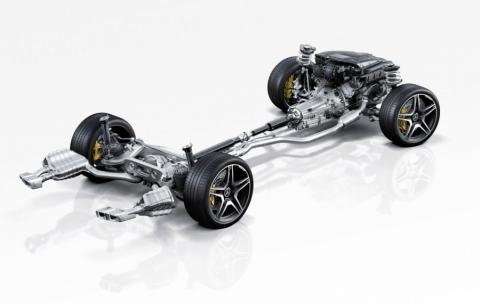 FAWER Y-TEC Automotive Chassis System Co., Ltd(Abbr.FYCS)was founded in 1995, the stockholders of the JVC are Fawer Automotive Parts Limited Company(Abbr. FAWER) which belongs the FAW group and the Japanese Y-tec corporation(Abbr. Y-TEC). FAWER takes the 70% holder, and Y-TEC takes another 30%.
FYCS is a professional enterprise in the area of automobile chassis system with 20 years manufacturing experiences.
FYCS is the supplier of chassis parts of BBAC, BMW, Audi, FAW-VW, FAW-Toyota, FAW- Mazda, FAW-Car, FAW-JILIN, GEELY and so on.
The major products including the sub-frame front axle, rear axle, control arm, trailing arm and module. We can provide the multiple service from the designing ,developing, prototype, testing to production.

We have 4 factories at present:
- Changchun plant (Headquarters),
Covered Area: 30000 sqm
- Changchun Gaoxin plant,
Covered Area: 20000 sqm
- Qingdao plant,
Covered Area: 30000 sqm
- Chengdu plant,
Covered Area: 40000 sqm

Are you attracted to high tech, high precision and high values? Then FYCS is the right choice for you. We offer a diversified and interesting work atmosphere, where you can develop your individual skills and grow with us.

FAWER Y-TEC Automotive Chassis System Co., Ltd
Changhong Road No. 233
130013 Changchun

Job offers
by this company