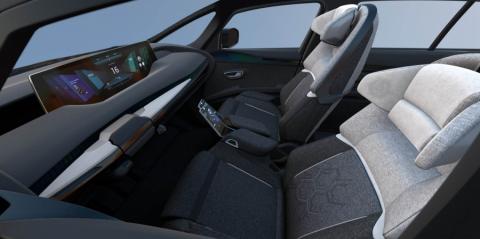 Faurecia – a global automotive player!
Founded in 1997, Faurecia has grown to become a leading player in the global automotive industry. With 330 sites including 30 R&D centers in 35 countries, Faurecia is now a global leader in its three areas of business: automotive seating, interior systems and clean mobility. It supplies automakers with state-of-the-art technology to promote Smart Life on Board and Sustainable Mobility.
In 2017, the Group posted total sales of €20.2 billion and value-added sales of €17.0 billion. Faurecia is listed on the Euronext Paris stock exchange and is a component of the CAC Next 20 index.

Energy, Entrepreneurship, Exemplarity, Accountability, Autonomy and Respect will fuel the future of our automotive leaders. With our "Being Faurecia Culture" and a major focus on employee development, Faurecia looks to their talents for continued success.
Faurecia's consolidated sales for fiscal 2016 stood at €15,614 million, reprensenting an organic growth of 4.3% (taking into account the Exteriors business divestment)
Operating income in 2016 came to €970 million. EBITDA (earnings before interest, tax, depreciation and amortization) stood at €1,639 million while net income totaled €638 million.
The headquarter of Faurecia is located in Shanghai. Faurecia has near 17,000 employees, including 1,000 engineers and technicians, and has established 48 factories and four research and development centres. In the future, Faurecia will further deepen China's strategy and develop the Chinese market deeply.
Faurecia has 48 factories in China and its business covers all over China's six main car production areas, including Harbin, Changchun, Shenyang, Qinhuangdao, Tianjin, Langfang, Beijing, Yancheng, Yantai, Qingdao, Nanjing, Wuxi, Shanghai, Hangzhou, Ningbo, Xiangyang, Wuhan, Changsha, Nanchang, Guangzhou, Dongguan, Foshan, Chengdu, Chongqing and other cities. Faurecia provides the best products and service for many international and domestic auto makers.
At present, Furecia has 4 R&D centers and 1000 professional engineers and technicians in China. Faurecia has applied 96 national patents and 24 international patents, and all products produced in China are researched and developed in China.
In order to better realize the innovation transformation, Faurecia is actively using internal and external resources, to lay out an open innovation ecosystem and preempt technological development. Faurecia China is stepping up cooperation with academic institutions, government agencies and industry partners to tap into innovative sources.
In its three core business fields, Faurecia has the world's leading position:
Faurecia Seating (FAS) - the second in the world in Seat frame and mechanical parts, the third in the world in whole chair
Faurecia, as a manufacturer of car seat systems, has a complete set of car seat product lines: seat frame, electronic and pneumatic systems, seat comfort technology (product, system, trim) and the whole chair;
Faurecia Clean Mobility (FCM) – the world's best in lightweight vehicles, the third in the world in commercial vehicles
The professional techniques of FCM include: complete discharge system, the hot and cold end, catalyst, particle filter, selective catalytic reduction (SCR), energy recovery, muffler, lightweight technology, composite materials and powertrain electrification.
Faurecia Interior Systems (FIS) - the second in the world in interior systems
Faurecia develops and manufactures overall cockpit, dashboard and central control, panel, noise reduction module and interior decoration for all kinds of vehicles.

Faurecia Group
No. 3438 Yuanjiang Road, Minhang District
201109 Shanghai

Job offers
by this company