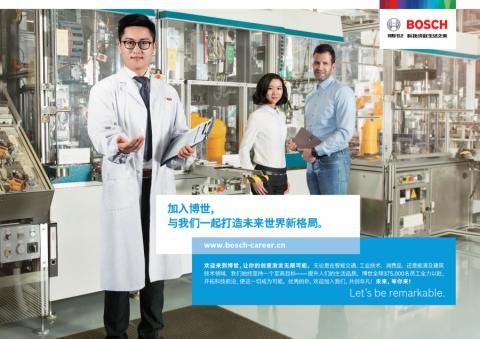 ETAS (Shanghai) Co., Ltd.:
In China, the Bosch Group manufactures and markets automotive original equipment and aftermarket products, industrial drives and control technology, packaging technology, solar energy products, power tools, security and communication systems, thermotechnology, household appliances. Having established a regional presence in China since 1909, Bosch employs over 30,200 associates in 51 legal entities and facilities.
The ETAS Group is a reliable and responsible partner to the automotive industry and provides its customers with comprehensive and integrated tools and tool solutions for development and service of automotive control software. As a premium tool supplier, the ETAS Group consistently delivers on innovative, high-quality products and solutions for all phases of an ECU's life cycle. ETAS Group solutions can be easily integrated into customer processes including required integration into and with 3rd party products.

Please feel free to contact Victor for more position information: Victor.li@cn.bosch.com

ETAS (Shanghai) Co., Ltd. 易特驰汽车技术(上海)有限公司
333 Fuquan Road North, Changning District Shanghai
200120 Shanghai

Job offers
by this company